William McKnight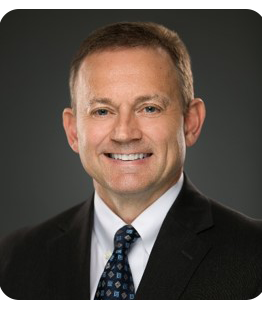 William is president of McKnight Consulting Group, which includes service lines of Master Data Management, IT assessment, Big Data, Columnar Databases, Data Warehousing, and Business Intelligence. He functions as Strategist, Lead Enterprise Information Architect, and Program Manager for sites worldwide. Many of his clients have gone public with their success stories. William is a Southwest Entrepreneur of the Year Finalist, a frequent best practices judge, has authored hundreds of articles and white papers and given hundreds of international keynotes and public seminars. His team's implementations from both IT and consultant positions have won Best Practices awards. William is a former Information Technology Vice President of a Fortune 50 company, a former engineer of DB2 at IBM and holds an MBA from Santa Clara University.
William has overcome numerous complex data acquisition/ETL (real-time, sourcing, transforming, syndicated data, integration, cleansing, POS/CDR/RFID source) issues and has hands-on experience with numerous leading OLAP/BI/ETL tools. His breath of experience with information management product set includes internal product development (source code), IT development, management, analyst and consulting roles. He has produced dozens of analytic models in production worldwide.
William has been involved in information management his entire career. William has been a key part of numerous end client successes, ranging from $100M companies to 15 companies in the Global 2000. His unparallelled exposure to the market infuses ideas into client programs. William's MDM product experience includes Tibco MDM, Oracle Universal Customer Manager, Siperian Master Data Reference, Microsoft Master Data Management, and Kalido. William founded and grew McKnight Associates, Inc. during 1998-2005 to placement in the Inc. 500, the Dallas 100 (twice) and the Collin (county) 60. He sold the company to a public firm in 2005.
He is a monthly columnist in Information Management: You can find his 75+ columns on data warehousing, business intelligence, MDM, data quality, CRM, CIO, RFID, leadership, operational BI, modeling, ROI, syndicated data, compliance, appliances, etc. at www.dmreview.com. He is the SearchDataManagement Ask the Expert on Business intelligence and analytics, DBMS and data warehousing. His copious advice given to submitted questions on careers, development, management and all things Information Management can be found at searchdatamanagement.techtarget.com.
William has written over 25 white papers on Modernizing Information Management, Converged Systems, Master Data Management, Mobile BI, Data Quality ROI, Compliance, Architecture Consolidation, Healthcare BI, SQL Server 2005, Netezza, Appliances, Query Performance. They can be found at www.mcknightcg.com. He has given dozens of keynote presentations at major conferences and online trade shows on topics of big data, master data management, business intelligence futures, data mining, healthcare business intelligence, packaged business intelligence, CRM data warehouses and data warehouse value.
William has given hundreds of public classes, seminars and webinars on numerous topics such as:
Big Data
Data Governance
Master Data Management
SQL
Oracle, DB2 and Microsoft business intelligence tools
Data Modeling
Data Quality/Data Cleansing
DW/BI/MDM Justification and Return on Investment
Data Warehouse Architectures and Methodologies
Data Warehouse/Information Management Maturation
Data Warehouse Appliances
Enabling DW/BI Across the Enterprise
The DW/BI Landscape
Packaged DW/BI
DW Fundamentals
Data Acquisition and Integration
RFID Information Analytics
These have been given at numerous events such as the Data Warehousing Institute, DCI/Shared Insights, Teradata Partners, Business Objects User Conference, Collaborate, Enterprise Data World, NCOAUG, Oracle Open World, DM Review seminar series, etc. in 13 countries.

William has several video blogs available at b-eye-network.com/blogs.

He is author of the book "90 Days to Success in Consulting"

He has been an expert witness on information management. Outside of work, William enjoys family, fitness, yoga, playing soccer, reading, history, music and playing the piano.

He can be reached at 214-514-1444 or wmcknight@mcknightcg.com. His website is www.mcknightcg.com.

William blogs at www.b-eye-network.com/blogs/mcknight.

He is on LinkedIn at www.linkedin.com/in/wmcknight.