Certification Programs
Take the inside track to success with one of our professional certification programs! An eLearningCurve certificate makes a clear statement that you have learned from the industry leaders and have demonstrated thorough understanding of specific information management disciplines by passing several challenging exams.
CIMP Certification

The Certified Information Management Professional (CIMP) credential is earned by those who qualify based on a combination of education and demonstrated knowledge in information management foundations or a specific information management discipline. CIMP is specifically designed for information management professionals and practitioners who are recognized for their knowledge and ability to apply that knowledge in one or more of several information management disciplines. CIMP certification shows employers, colleagues, and collaborators that you are committed to your profession, that you are well trained and that they can have confidence in your abilities and knowledge.
Learn More
CDS Certification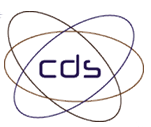 Certified Data Steward (CDS) is the only globally recognized professional designation for individuals who work in the critical role of Data Steward. Data stewards are the "feet on the ground" who work day-to-day to achieve maximum data value with minimum risk. They combine business, data, people skills to connect business and data. The CDS program is designed to formalize the data stewardship role and recognize Data Stewards as valued and essential data management practitioners. The CDS credential attests to your dedication to learning, understanding, and applying the many practices, skills, and techniques of true data stewardship.


Learn More
DCAM Certification

DCAM® (the Data Management Capability Assessment Model) is the industry-standard, best practice framework designed to assist today's information professional to develop and sustain a comprehensive data management and analytics program. DCAM certified professionals are recognized for expertise across a comprehensive knowledge continuum that includes data strategy, program management, business and data architecture, data and technology architecture, data quality management, data governance, data controls, and analytics management.




Learn More
Data Literacy Certification

eLearningCurve's Data Literacy Certification program offers the world's only comprehensive data literacy certification. Data literacy is the ability to understand, find meaning, interpret, and communicate using data. Data literacy is fundamental to success as a data-driven organization and is an essential skill set for every business and technical professional. Data Literacy Certified (DLC) individuals demonstrate knowledge across the entire data literacy body of knowledge from data fundamentals to data analysis. The DLC program helps you to assess your knowledge and to fill knowledge gaps. DLC certification and provides a respected credential affirming your abilities to perform in a data-driven organization.
Learn More