Jake Dolezal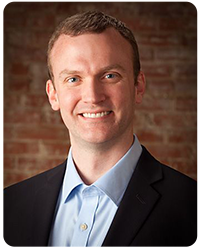 Jake Dolezal has over 20 years experience in the Information Management field with expertise in business intelligence, analytics, data warehousing, statistics, data modeling and integration, data visualization, master data management, and data quality. Jake has experience across a broad array of industries, including: healthcare, education, government, manufacturing, engineering, hospitality and gaming.

Prior to joining MCG, Dr. Dolezal was the Senior Director of Information Management at the Choctaw Nation of Oklahoma—the third largest Native American tribe in the United States with over 200,000 members worldwide. He championed and developed an enterprise-wide information management initiative from the ground up across the organization's commercial, government, healthcare, social service and education divisions. He was also involved with the organization's core CRM and ERP systems.

Jake earned his Doctorate in Information Management from Syracuse University—consistently the #1 ranked graduate school for information systems by U.S. News and World Report. He is also a Certified Business Intelligence Professional through TDWI with an emphasis in Data Analysis. In addition, he is a certified leadership coach and has helped clients accelerate their careers and earn several executive promotions.

Dr. Dolezal has a passion for teaching and learning as well. He taught as a university lecturer in physics and computer information systems for over a decade and published several articles in publications like Information Management. He is also the author of the book I Survived Stats: A Less Frustrating Approach To Help Students Survive and Pass a Statistics Course (forthcoming).

Read more and link to Jake on LinkedIn and follow Jake on Twitter. Contact Jake at jdolezal@mcknightcg.com.