Deanne Larson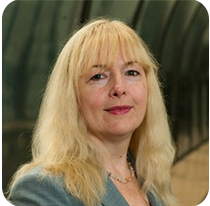 Dr. Deanne Larson is an active practitioner and academic focusing on business intelligence and data warehousing with over 20 years of experience.
Dr. Larson completed her doctorate in management in information technology leadership. Her doctoral dissertation research focused on a grounded theory qualitative study on establishing enterprise data strategy. She holds project management professional (PMP) and certified business intelligence professional (CBIP) certifications.
Larson attended AT&T Executive Training at the Harvard Business School in 2001, focusing on IT leadership. She is a regular contributor to TDWI publications and presents several times a year at conferences. Dr. Larson is associate faculty at American Public University and University of Phoenix in the United States.
Dr. Larson can be contacted at larsonelink@aol.com