Tom Redman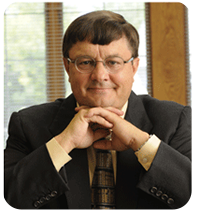 Dr. Thomas C. Redman (the Data Doc) is an innovator, advisor, and teacher. He was first to extend quality principles to data and information, in the late 80s. Since then he has crystallized a body of tools, techniques, roadmaps, and organizational insights that help organizations make order-of-magnitude improvements.
More recently Tom has developed keen insights into the nature of data and formulated the first comprehensive approach to putting data to work. Taken together, these enable organizations to treat data as assets of virtually unlimited potential.
Tom has personally helped dozens of leaders and organizations better understand data and data quality and start their data programs. He is a sought-after lecturer and the author of dozens of papers and four books. The most recent, Data Driven: Profiting from Your Most Important Business Asset (Harvard Business Press, 2008) was a Library Journal best buy of 2008.
Prior to forming Navesink in 1996, Dr. Redman conceived the Data Quality Lab at AT&T Bell Laboratories in 1987 and led it until 1995. Tom holds a Ph.D. in statistics from Florida State University. Tom holds two patents.
Dr. Redman joined eLearningCurve faculty in 2010 and is a member of CIMP Advisory Board. He can be reached at tomredman@dataqualitysolutions.com.