Theresa Kushner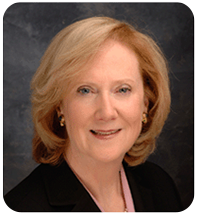 Theresa Kushner is presently the Vice President of Enterprise Information Management for VMware, Palo Alto. She joined in October 2012 to help the fast growing software company develop a firm data foundation on which to build their future business.
Before joining VMware she was the Director of Customer Intelligence within the Strategic Marketing organization of Cisco Systems in San Jose. Ms. Kushner joined Cisco Systems in 2006 to create, for the world's leading internet company, a department that understands, manages and applies customer information to marketing. At Cisco, she directed a team of analytics strategists and specialists whose main job was to increase Cisco's market share by applying insights gathered from customer data.
The Customer Intelligence group at Cisco has, under Ms. Kushner's guidance, been recognized by TDWI for its development of the Customer Intelligence Center (CIC), a one-stop shop for customer related analytics designed to provide actionable intelligence to the right person at the right time. CIC won the Customer Intelligence Excellence Award in 2007. In 2008, Ms. Kushner's analytics team won the gold award from the National Council of Database Marketing (NCDM) for its contribution of $945M to Cisco through the deployment of propensity to buy models within marketing and sales.
Before joining Cisco, Ms. Kushner was a director of marketing at IBM. There she held positions in New York managing marketing program development, market data and analytics as well as direct marketing for small and medium business. While at IBM, she led a team of marketing professionals in western and central Europe, Middle East and Africa for two years as the director of marketing for small and medium business. It was this position that convinced Ms. Kushner that managing data was essential to making marketing effective.
Ms. Kushner's experience prior to joining IBM gave her great appreciation for data and data management. She was the director of marketing for Unify Corporation in Sacramento, CA. Unify is a global provider of application modernization, application development and data management solutions. She joined Unify after serving as the manager of marketing and sales operations for the software division of Texas Instruments in Dallas, TX. Her experiences with Unify and Texas Instruments gave Ms. Kushner a great appreciation for the technology of relational databases.
In 2008, Ms. Kushner co-authored "Managing Your Business Data from Chaos to Confidence" with Maria Villar. Ms. Villar and Ms. Kushner joined forces at IBM when both were engaged in developing a data warehouse for marketing.
Ms. Kushner is a graduate of the University of North Texas where she received a Master of Arts in Journalism.
Ms. Kushner joined eLearningCurve faculty in 2009 and is a member of CDS Advisory Council. She can be reached at tkushner@vmware.com.