Certification Programs
Take the inside track to success with one of our professional certification programs! An eLearningCurve certificate makes a clear statement that you have learned from the industry leaders and have demonstrated thorough understanding of specific information management disciplines by passing several challenging exams.
CIMP Certification

eLearningCurve offers a robust certification program, Certified Information Management Professional (CIMP), that builds upon education to certify knowledge and understanding of information management.


Learn More
CDS Certification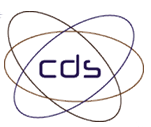 The mission of the Certified Data Steward (CDS) Program is to formalize the role of data stewardship and to drive recognition of Data Steward as a professional designation.



Learn More

DCAM Certification

DCAM® (the Data Management Capability Assessment Model) is the industry-standard, best practice framework designed to assist today's information professional in developing and sustaining a comprehensive data management and analytics program.
Learn More

Data Literacy Certification

Mastering the many dimensions of data literacy is essential for every business professional who uses data on a daily basis and needs to turn data into valuable information. Become certified in data literacy to demonstrate your knowledge of data essentials.

Coming Soon!