Angelo Bobak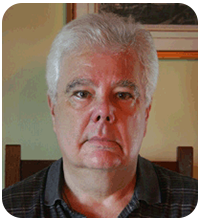 Angelo Bobak is a seasoned data architecture professional and published author with over 20 years' experience in Business Intelligence, Data Architecture, Data Modeling, Master Data Management, and Data Quality. Currently he is working at ATOS Origin NA as a Director/Senior Data Architect in the areas of Global Master Data Management, Data Integration and Data Quality. Past experience includes positions as an IT consultant, manager and data architect with companies such as Siemens, Praxair, Avaya, Pepsi and several financial institutions on Wall Street such as Merrill Lynch, Bankers Trust and International Securities Exchange (ISE).
These roles involved the implementation of multi-terabyte data warehouse architectures utilizing SQL Server, Oracle and Sybase. These roles also included delivery of BI solutions using the Microsoft BI stack, Oracle, Cognos, SAP BW, Hyperion Essbase and Business Objects to all levels of corporate users. Utilizing the latest database technology, such as partitioning, these roles required performance tuning and physical database design so as to deliver optimal performance on multi-terabytes architectures. For the past 10 years, the positions concentrated on Data Modeling (Logical and Physical), Data Architecture (Data Integration Strategies & implementation), Master Data Management and Data Quality solutions.
At ATOS, Angelo supports enterprise data architecture, data quality and master data management for North America. Angelo is also responsible for implementing a data governance model to manage the company's data assets and data quality architecture to support master data distribution. The supporting architecture is implemented with SQL Server 2012 R2 MDS to manage reference data such as customer, organization, location, addresses and services. As part of this architecture, SQL Server SSIS, SSRS and SharePoint Foundation Server is used to implement all loading, data quality and data quality reporting and scorecard requirements plus MDM workflows. Angelo's role also involves collaboration with global partners in order to participate in global MDM strategies.
For Siemens, Angelo was responsible for data architecture, data modeling and implementation of data integration solutions based on an ODS architecture that supplies data for internal data warehouses, CMDB platforms and reporting services. Angelo was also responsible for supporting the Business Intelligence Group that supplied reports and cubes using the Microsoft BI stack (SSAS, SSRS, SSIS) to internal and external clients. Angelo also owned the EssBase Financial Reporting group.
He joined the eLearningCurve faculty in 2013.