Jennifer Leo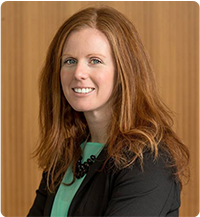 Dr. Jennifer Leo is the Director of The Steadward Centre for Personal & Physical Achievement, a teaching and research centre within the Faculty of Kinesiology, Sport, and Recreation at the University of Alberta, in Edmonton, Alberta, Canada. She received her PhD from this Faculty with expertise in research methods, exercise, physical activity, and sport for people with and without disabilities.
With over 15 years of experience conducting research and evaluation in community based settings, Jennifer brings insight into what it means to conduct research beyond academia. She has completed graduate level training in quantitative and qualitative research methods including one-on-one interviews, focus group facilitation, statistical analysis, and survey development, testing and implementation. Additionally, Jennifer has worked with organizations in the healthcare, education, and not-for-profit sectors including, the Ontario Lung Association, Active Living Alliance for Canadians with a Disability, University of Toronto, Athletics Canada, and Ever Active Schools as a research consult to provide evaluation and impact assessment services.
Jennifer has been involved in adult education for 15 years during which time she developed and delivered curriculum for in-person and online learning experiences. Her extensive post-secondary teaching experience spans across five post-secondary instructions, including the University of Alberta, University of Ontario Institute of Technology, and King's University College at Western University. Finally, Jennifer presents at national and international conferences each year to share knowledge and insights about research and data science.