Sid Adelman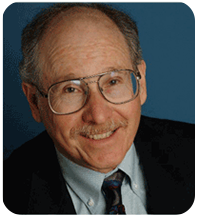 Sid Adelman is a principal in Sid Adelman & Associates, an organization specializing in assessing existing data warehouses, planning and implementing data warehouses and in establishing effective data architectures and data strategies. He consulted with financial institutions, transportation, utilities, governmental authorities, manufacturing companies, insurance companies, and organizations in the health care industry. Sid has been involved with data warehouse before the term itself was coined.

Sid worked for IBM as a systems engineer for 24 years. He attained the position of consulting system engineer, at that time the highest designation for this role.

On a number of projects and in a wide variety of industries, he has spent considerable time with senior management, business management and end users, understanding their businesses, determining and documenting their requirements, and focusing on integrating their diverse data environments and developing a data strategy. He jointly developed a methodology for assessing an organization's systems for security, availability, and performance.He consulted and helped develop a data strategy at a large Transportation Authority. The strategy included the choice and use of the RDBMS, security, availability, performance, the organization to support the strategy and the processes to measure the effectiveness of the data management.

He developed usable materials that facilitate a data warehouse implementation. These include: criteria for front-end tool selection, data warehouse implementation plans, criteria for DBMS selection, data warehouse roles and responsibilities, goals and objectives, critical success factors, questions for users to determine requirements, guidelines for distributing data, framework for design reviews and a methodology to improve data quality. Sid has extensive experience in database performance: modeling performance, conducting design reviews, measuring performance and tuning.

He jointly developed a methodology, MapXpert for Data Warehouse™ that provides a master plan for implementing a data warehouse. He had been a regular speaker at DCI's Data Warehouse Conferences in the "Building a Better Data Warehouse" track and is a regular speaker at IBM's Data Management Conference. Sid has conducted a Data Strategy and Data Warehouse Project Management seminar for The Data Warehouse Institute. He presented at DAMA, Data Resource Management Association, GUIDE, and SHARE/GUIDE in the United States, Australia, the Philippines, and Hong Kong. He presented at Data Warehouse conferences in Great Britain, Holland, Germany, Canada, Norway and the United States, at the Data Quality Conference, the Catalog Management Conference, the Business Intelligence Pharmaceutical CRM Conference, Enterprise Data Forum, Teradata Partners Conference, and at the Customer Information System Users and Technical Conference. Sid has a Data Strategy and a Data Warehouse ROI eUniversity course through DCI.

Sid has been a judge on World Class DW Solutions and Best Practices for the last five years and has seen best practices from these entries as well as from his clients. He has also chaired the "Ask the Experts" column on dmreview.com for over four years.

He is a member of the IBM Gold Group, consultants who participate in periodic advanced briefings by the IBM developers and labs and advise IBM on direction for their data products including DB2 and IBM¡¦s data warehouse offerings. Sid is also a member of Friends of Teradata, a select group of consultants who are invited to learn about current and future Teradata features and capabilities.

Sid has an MBA in Business Economics from UCLA and is a member of the Life Office Management Association with a specialty in Data Processing.

Publications
He published articles in Data Base Management Magazine, ComputerWorld, Database Programming and Design, The Journal of the Institute of Internal Auditors, Journal of Data Warehousing, Auerbach, Data Warehouse Report, Teradata Magazine and Sid is a regular contributor to DMReview. Sid had a column in DMReview in 2006 and 2007 on selecting DW software. His column in 2008 was on data governance strategy. He has a white paper on Data Warehouse ROI on the Teradata web site and an article on Data Warehouse Standards published by the Cutter Consortium. He published "Capturing Intellectual Capital in Metadata," "Effectively Using a Business Intelligence Analyst," and "Becoming Greener by Using IT to Improve Sustainability" in DMReview and the Teradata Magazine.

He contributed two chapters to the book Data Warehouse: Practical Advice from the Experts. The chapters are Organizational and Cultural Issues of the Data Warehouse and Data Quality. He co-authored Data Warehouse Project Management with Larissa Moss, published by Addison Wesley in 2000. Sid's second book, Impossible Data Warehouse Situations and Solutions from the Experts, published in 2002 has contributions from Joyce Bischoff, Jill Dyche, Doug Hackney, Sean Ivoghli, Chuck Kelley, David Marco, Larissa Moss, and Clay Rehm. He co-authored a book with Larissa Moss and Majid Abai entitled Data Strategy.

Most recently Sid has been focusing on the following:
Data warehouse assessments
Data warehouse project management and planning
Intellectual Capital
Knowledge Management
Data strategy
Data governance
Data quality
Metadata
Tool selection
Business intelligence competency center
Data warehouse organization
Understanding data warehouse user requirements
Data warehouse metrics and measurement including ROI
Sid is adoption counselor at Pet Orphans of Southern California, an Ambassador for Donate Life, and a volunteer at the Museum of Tolerance in Los Angeles, specializing in genealogical research.

818.783.9634
sidadelman@gmail.com
www.sidadelman.com

Click - here - if you would like to see books available by this instructor.