Cindi Howson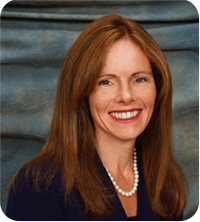 CINDI HOWSON is the founder of BI Scorecard®, a resource for in-depth BI product reviews, based on exclusive hands-on testing. She has been advising clients on BI tool strategies and selections for more than 20 years.
She is the author of Successful Business Intelligence: Secrets to Making BI a Killer App and SAP Business Objects BI 4.0: The Complete Reference.
Prior to founding BI Scorecard®, Howson was a manager at Deloitte & Touche and a BI standards leader for a Fortune 500 company. She began her career in business intelligence at Dow Chemical in Switzerland, initially authoring reports in Lotus 123 and WebFOCUS, then later selecting and managing deployments of SAP BusinessObjects and IBM Cognos for thousands of users around the world.
While at Deloitte & Touche in Houston, Texas, she helped clients in the oil and gas, retail, and real-estate industries, gaining expertise in Oracle Hyperion Essbase and Microsoft Access. She is a TDWI (The Data Warehousing Institute) faculty member and contributing expert to Information Week. At TDWI, she teaches the popular BI Bake Offs and Cool BI classes.
Cindi advises clients on BI tool selections, managing their BI tool portfolio, and improving BI success. She works across industries and for both Fortune 500 and small to mid-sized businesses. She has been quoted in the Wall Street Journal, Irish Times, Forbes, and Business Week. Cindi speaks at conferences around the world including in Norway, Rome, Prague, and Australia.
Cindi has an MBA from Rice University and is based in northern New Jersey. She joined eLearningCurve faculty in 2012. Contact Cindi at CindiHowson@biscorecard.com
Cindi's new course – "Understanding and Evaluating the BI Platform" – is coming soon!