Bonnie Politano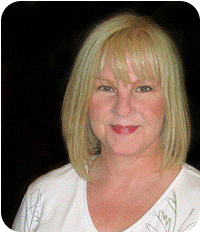 Bonnie Politano is an experienced information technology practitioner and executive. She has worked with some of the largest private and public sector customers in all aspect transformational systems. This includes business intelligence, data warehousing, packaged applications, data management, data quality and custom application development. She actively works with customers in aligning business strategy with information technology enablers.
Bonnie has written or co-written a number of articles and white papers on subjects including performance management, unstructured data, advanced analytics, business intelligence and packaged applications.
With over 25 years of hands-on consulting experience, Bonnie brings a pragmatic approach while embracing the leading edge of technology. Her experiences include senior positions and Cooper & Lybrand, Oracle and James Martin & Co. In these roles she worked directly with both business and IT in understanding how complex technologies could be used to bring added value to organizations.
Additionally, Bonnie has worked with customers in building out program management organizations and centers of excellence to support various business and IT functions. In these roles she served as both practitioner and trainer, developing full curriculums to support organizations.
Bonnie's latest work has been in the blending of traditional data processing and Big Data into a single methodology that can be applied to the complex world of Big Data. She is currently co-authoring a book specific to this subject.
Bonnie has worked in nearly every type of industry, but has specific deep experience in transportation, oil & gas, higher education, communications and public sector. Bonnie holds a degree from the University of Wisconsin and has completed various graduate level programs.
Bonnie joined eLearningCurve faculty in 2012. Bonnie can be contacted at bonnie@politano.com