Asha Saxena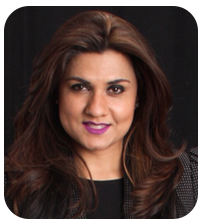 Asha Saxena is a strategic, innovative leader with a proven track record of building successful tech businesses for the last 25 years. With a strong academic background, creative problem-solving skills, and an effective management style, she has been instrumental in building business models for success.
Asha Saxena is a CEO Coach with CEOCI, the leading coaching firm for growth-focused CEOs and entrepreneurs, where we follow a practical and proven methodology to help CEOs and their teams perform at their very best and achieve their business goals.
As a Board Advisor and an Adjunct Professor at Columbia University, she teaches graduate classes on Management Consulting, Entrepreneurship and Big Data Analytics. She has served a four-year term as Entrepreneur-in-Residence at Columbia Business School.
Published Author, Columnist at Entrepreneur Magazine, Asha Saxena is a well-known key-note speaker on Entrepreneurship, Leadership, Women in Technology, Artificial Intelligence and Big Data.
Asha Saxena is a Board of Director for several for-profit companies. She served as CEO of ACULYST Corp. Healthcare Data Analytics Firm, built an eCommerce Company and served as a CEO of Future Technologies Inc., an international data management solutions firm for twenty years.
Asha Saxena has her Masters in Data Science and Machine Learning from Southern Methodist University, Texas and her undergraduate degree as a computer science engineer from Bangalore University in India. She has attended management programs at MIT and London Business School. In the area of operational excellence, she is certified as a Six Sigma Black Belt professional. She started her professional career in a New York-based IT firm and has enjoyed challenging, diverse assignments in the financial services industry.
Asha Saxena was invited to be a part of the World Economic Forum where Future Technologies Inc. was named "Global Growth Company 2007." Her entrepreneurial spirit has also enabled her to gain notable success as a restaurateur, real-estate developer, and movie studio producer.