Andy Hayler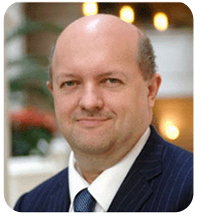 Andy Hayler is one of the world's foremost experts on master data management. Andy started his career with Esso as a database administrator and, among other things invented a "decompiler" for ADF, enabling a dramatic improvement in support efforts in this area. He became the youngest ever IT manager for Esso Exploration before moving to Shell. As Technology Planning Manager of Shell UK he conducted strategy studies that resulted in significant savings for the company. Andy then became Principal Technology Consultant for Shell international, engaging in significant software evaluation and procurement projects at the enterprise level. He then set up a global information management consultancy business which he grew from scratch to 300 staff. Andy was architect of a global master data and data warehouse project for Shell downstream which attained USD 140M of annual business benefits.
Andy founded Kalido, which under his leadership was the fastest growing business intelligence vendor in the world in 2001. Andy was the only European named in Red Herring's "Top 10 Innovators of 2002". Kalido was a pioneer in modern data warehousing and master data management.
He is now founder and CEO of The Information Difference, a boutique analyst and market research firm, advising corporations, venture capital firms and software companies. He is a regular keynote speaker at international conferences on master data management, data governance and data quality.
Andy has a BSc in Mathematics from Nottingham University. He is also a respected restaurant critic and author (www.andyhayler.com). Andy has an award-winning blog www.andyonsoftware.com.
He can be contacted at: Andy.hayler@informationdifference.com