Krish Krishnan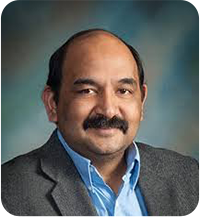 Krish Krishnan is an expert recognized worldwide in the strategy, architecture, and implementation of high-performance big data analytics, data warehousing, analytics, and business intelligence solutions. He is a visionary data warehouse thought leader, ranked as one of the top 20 data warehouse consultants in the world. Krishnan is an independent analyst, writing and speaking for industry-leading conferences, user groups, and trade publications. He has authored three books, four e-books, and more than 395 whitepapers, articles, viewpoints, and case studies in big data, analytics, business intelligence, data warehousing, and data warehouse appliances and architectures.
Krishnan is an internationally recognized authority on unstructured data, social analytics and big data, text mining, and text analytics. An innovator and solution expert, he is recognized for his work in high-performance data warehouse architectures and is an acknowledged expert in performance tuning of complex database and data warehouse platforms. He is currently working on models and platforms concerning blockchain and the opioid crisis.
Krishnan is an independent analyst in big data, data warehouse, and business intelligence areas covering the entire stack. He is a faculty with TDWI and presents and speaks at DAMA, IRM UK, MIT Symposium and other industry conferences. He publishes with www.beyenetwork.com\kkrishnan.
Krishnan serves as a technology advisor to many start-up companies and advises Venture Capital firms on their technology portfolio of investments. He is sought after to assess start-up companies in the data management and its associated emerging technology areas.
Krishnan is currently also serving as CTO for Ampcus Inc., a consulting firm.